Windows Mobile now gain Yahoo Go 3.0 beta
Invigorated by their apparent escape from takeover, Yahoo is jumping into the Windows Mobile platform with vigour, and has just released their new Yahoo! Go 3.0 beta for Windows Mobile, mobile phones.
The new Yahoo! Go 3.0 has improved UI and Yahoo oneSearch, and has full widget support much like eBay, MySpace, and Wikipedia, while offering an integrated at-a-glance Yahoo screen. As with everything mobile, Yahoo! Go 3.0 keeps your data in the "cloud" so it can be retrieved on any device which can access the net.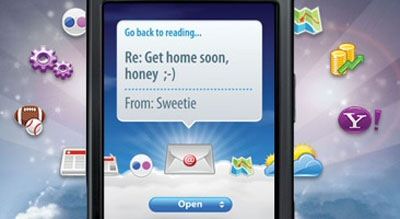 This means of course the user will be seeing a large amount of data access so will need an unlimited data plan of some description. The app actually works quite well with the Samsung SGH-i617 BlackJack II while the HSDPA connection really makes it smooth and speedy.
Want it? Grab the new Yahoo! Go 3.0 beta here.
Source — wmexperts