Nokia E71 and Nokia E66 coming pretty soon: Will these mobiles be good?
Two new mobile phones coming pretty soon which are called the Nokia E71 and the Nokia E66, the question has to be "Are these two new mobile phones the one for you?
Both the Nokia E71 and Nokia E66 will boast 3.2 megapixel cameras, 128MB of memory, secondary video call cameras and looking at the phones some sort of cool styling. I have had no official information sent to me as of yet so let me tell you what I do know.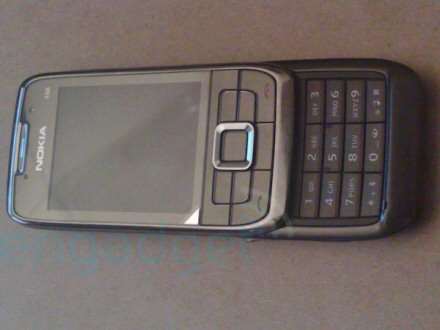 Nokia E66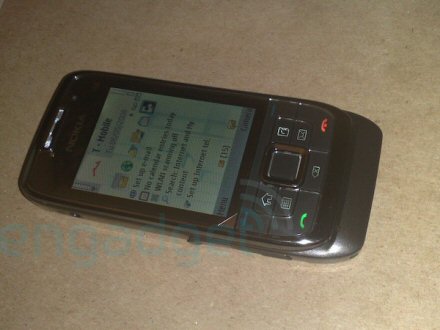 Nokia E66
Below there are some photos just to tease you, the Nokia E66 is a cool slider handset which sports very large keys on the panel at the front and the main keyboard, the size of the display is somewhat distant and not known at this time but trust us we will find out sooner or later, we are judging it will be 16M TFT. The Nokia E66 is apparently being aimed at the enterprise market, as said above it will have a 3.2 megapixel camera and a second camera for those video calls over a 3G network, other features will include Wi-Fi connectivity and also HSDPA enabled plus a very loud speaker, microSD card of up to 8GB in capacity Bluetooth and the E66 will act as a navigation device with international maps and GPS.
Now moving onto the Nokia E71 which is a high end mobile phone which comes in monoblock form factor, you know like a BlackBerry, the E71 will feature a full QWERTY keyboard, QWERTY keyboard, very large "space" key and what we can see is that the D-Pad looks pretty much the same as the Nokia E61i. This phone will also have a 3.2 MP camera with auto focus, self-portrait mirror, flash and much more.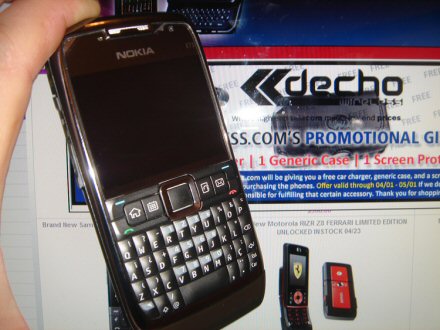 Nokia E71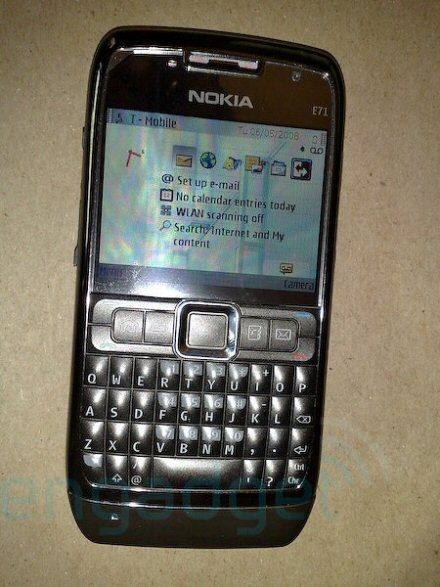 Nokia E71
Obviously we have not got the full specs as of yet but we will keep you posted. Sign up to our free newsletter for updates.
Source – Decho Wireless and Engadget Mobile