Rumours of the Apple iPlay gaming console for IPhone and iPod coming in June?
Rumours run rife across the internet that Steve Jobs is getting ready to stand up and deliver the hugely awaited Apple 3G iPhone on 9th of June. But whispers indicate there may just be something coming that may be even more exciting news. What if maybe Apple is going to take the first steps into the world of mobile gaming? Maybe Jobs will hold up a new gaming console to the worlds press!
So the rumours build of the Apple "iPlay" which is rumoured to be a handheld gaming console which builds on the capabilities of the famous iPhone and iPod. Some rumours stem from MacRumours's interpretation of Switch To A Mac website's prediction sometime last month that predicts Apple intends to announce their 3G iPhone sometime in May leading to the belief that Jobs will then be showing off a completely different mobile device during June's Worldwide Developers Conference.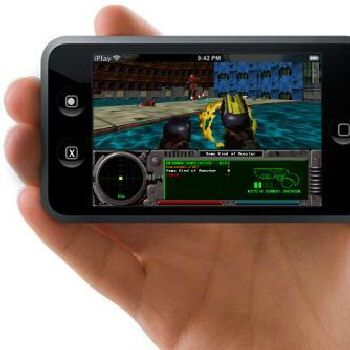 Could MacRumours be right? Could Apple be announcing a gaming console to take on the might of the PlayStation Portable or maybe the Nintendo DS Lite? Obviously Apple has the name so now all they need is a cool looking design and some great 3rd-party applications, and the obvious place to get a few people aboard would be the Worldwide developers Conference right?
Source — pocket-lint