New Jawbone Bluetooth Headset launched by Aliph
The Jawbone Bluetooth headset was originally well received, and now Aliph's sequel has launched right at the top to become Aliph's new flagship product. Such a high accolade is justifiable when viewing the impressive specs and considering the improvements made over the original version, which by the way is now being retired to make way for this new younger sleeker version.
The latest Jawbone Bluetooth headset is about 50% smaller than the original, and includes "NoiseAssassin" technology, a further improvement on the original noise cancelling technology originally used, and there is also a much faster processor for heavier signal processing to cancel out ambient noises with ease.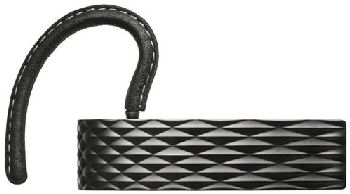 The new Jawbone Bluetooth headset uses tech originally created for The Defence Advanced Research Projects Agency (DARPA) to enhance communications in hostile and rugged environments. The Jawbone tech also includes an intelligent system of sensors and software whereby it continually adjusts at a rate of 500 times per second which improves audio quality based on what it knows about the environment. Sounds pretty impressive don't it? And well with all that army technology in there it should be one of the best around this year.
The Jawbone Bluetooth headset weighs in at only 10 grams and has a new faster charging battery that can juice Jawbone up to eighty percent capacity in just thirty seconds; however the overall battery life suffers from the originals capacity with four hours of talk time and eight days of standby time.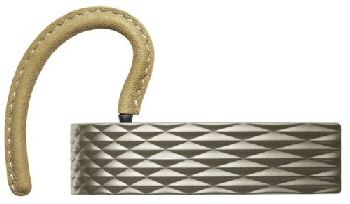 The Jawbone Bluetooth headset will be available very soon in the United States of America, will cost around $130.00, and will launch in black, but with a rose gold and a silver version to follow.
Source — pocket-lint