Would you like to win a free Apple 3G iPhone? Predict the date
This is fantastic, after all the endless speculations T3 have decided to launch the 3G iPhone sweepstakes and offers you the awesome chance to win one. T3 have said that they have had to put up with this since MacWorld in January where there has been whispers, leaked information and rumours but as normal they say "when is this bloody 3G iPhone going to arrive?
Well now T3 are getting bored about all these rumours so they thought what the heck spice it all up by giving you the chance to gamble, so T3 banged their heads together it seems to offer one lucky T3.com reader the chance to predict the date that the Apple 3G iPhone is available to buy ANYWHERE in the world, and they will have a handset mailed straight to your doorstep for no monies at all.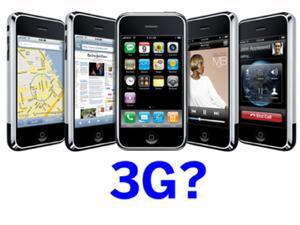 T3 are punting for the date of Tuesday 17th June, all you need to do is email your predicted date to iPhonecomp@futurenet.co.uk for the chance to win what we here at Phones Review say "The hottest and most sexiest mobile phone ever" the iPhone.
The closing date for the entries will be 1st June and the winner will receive the phone as soon as T3 get their hands on it. Please view their terms and conditions here.