Norton Security for Smartphones under £20: Windows Mobile and Symbian OS Compatible
You can now in Europe get the newly launched and first ever smartphone security software to protect you against mobile phone threats, the good news it costs less than £20.
The new Norton Smartphone Security works with Symbian and Windows Mobile OS devices, the details on the key technology front include Antivirus, Firewall and SMS Antispam. So what are the benefits then? Well for starters it will protect you against viruses and other threats which will obviously prevent malicious threats from entering your smartphone and compromising your privacy, it will minimize SMS spam which blocks short text and of course multimedia messages from the bad unknown sources and even blocks what is called snoopware from turning on your camera, this prevents intruders entering your phone where they can export data from your mobile phone.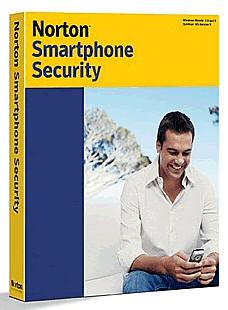 The main features include —
– Real-time protection: Enhanced firewall blocks hackers, intrusions, and denial-of-service attacks.
– SMS antispam protection: Short messages (text and multimedia) from unknown senders are blocked.
– Advanced protection: Award-winning Norton AntiVirusâ"¢ technologies automatically scan, detect, and quarantine harmful viruses, worms, and mobile spyware in individual files, file archives, and applications.
– Easy-to-use interface: You can easily manage and schedule antivirus scans and protection updates*, set the firewall protection level, and manage which files are encrypted.
– An activity log shows all recently logged events to help make you aware of potential risks.
– On-demand scans allow you to check for viruses in individual files, file archives, and applications.
– The device is protected against malicious code downloaded from the Web, sent via email or a Wi-Fi connection, or beamed via Bluetooth or infrared ports.
– The application is optimized to preserve your smartphone's performance.
– The Symbian® and the Microsoft® Windows Mobile® platforms are supported.
– Product and virus definition updates are delivered wirelessly via LiveUpdateâ"¢.
The operating system – Windows Mobile® 5.0 Pocket PC/Smartphone, Symbianâ"¢ OS 9 (Series 60 Version 3, UIQ 3.0) and Windows Mobile 6.0 Professional/Standard.
The device requirements are as follows: Windows Mobile 5.0 Smartphone and 6.0 Standard: 1.7 MB of storage, Windows Mobile 5.0 Pocket PC Phone Edition and 6.0 Professional: 1.8 MB of storage and Symbian OS 9 (Series 60 Version 3, UIQ 3.0): 1.1 MB of storage. The PC requirements are as follows: Nokia® PC Suite (for use with Symbian OS phones) and Microsoft® ActiveSync 4.1 or later (for use with Windows Mobile phones).
You can find more information about Norton Smartphone Security which is available now over at www.symantecstore.co.uk