Pricing and release dates leaded on the BlackBerry Bold mobile phone
For all those Research In Motion BlackBerry fans out there who are dying to get to grips with RIM's latest QWERTY mobile phone, RIM's new hot BlackBerry Bold, you can now mark your calendars and get your saved bucks out from your special hiding place because the Research In Motion BlackBerry Bold's release dates and pricing have filtered onto the world wide web this morning.
As most probably expected AT&T is to gain the BlackBerry Bold, also known as the BlackBerry 9000 before anyone else in July with the price tag of $300.00. Then later in September T-Mobile, Sprint and Verizon customers can grab hold of the BlackBerry Bold. The strange thing is though; T-Mobile subscribers will have to fork out an extra $50.00, which does seem a little unfair.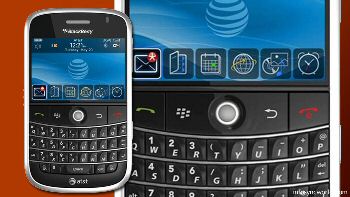 Spec wise it seems the BlackBerry Bold is aimed squarely at taking on the iconic Apple iPhone, for example the BlackBerry Bold's half VGA 480 x 320 resolution display is the same as that on the Apple iPhone. This higher resolution should mean a much sharper and clearer interface giving better quality video and images while allowing more room for larger web page surfing. Another thing is videos ripped for the Apple iPhone should also work on the BlackBerry Bold as well as long as they are not protected.
Research IN Motion says the BlackBerry Bold's LCD is fused to the under-surface of the lens, and to be honest we are not sure just how that innovation will pan out. RIM's BlackBerry Bold features a 624 MHz processor, which is also along the lines of the Apple iPhone, and we are hoping RIM put that chip to good use in driving a graphically improved UI.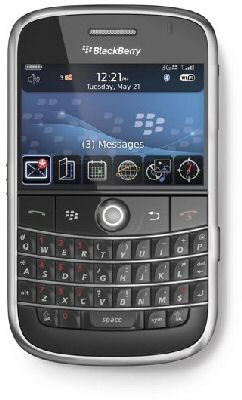 As for the BlackBerry Bold's camera, it's a 2 megapixel with flash, and also has stereo speakers for music playback and speakerphone. The Bold's improved audio includes an equalizer for the media player and a large audio sweet spot when placing the mobile phone to your ear.
Of course those release dates and prices above are not official so things may probably change but they give a ballpark figure as to what one can expect once the BlackBerry Bold hits the shelves.
Source — infosyncworld