100000 units sold of Apple iPhone in Germany
Rene Obermann, chief executive of Deutsche Telekom has announced the companies T-Mobile division has turned out sales of over 100,000 Apple iPhone units since the November 2007 Apple iPhone launch in Germany.
Obermann, speaking at Deutsche Telekom's annual general meeting in Cologne said that the Apple iPhone has been the "most popular multimedia device" sold by T-Mobile, and Apple iPhone sales levels were meeting expectations.
Certain Apple iPhone titbits that were revealed in an accompanying official press release revealed that German Apple iPhone customers actually use internet services thirty times more than other mobile phone customers, while one third of all T-Mobile Apple iPhone customers have chosen the most expensive plan.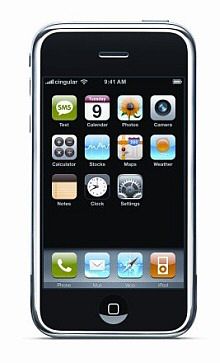 In April this year T-Mobile was the first mobile carrier to drastically reduce the cost of the Apple iPhone taking the price down to just 99 Euros dependent on contract; the company said this scheme had been extremely popular. Obermann however, refused to comment on the prospect of an Apple 3G iPhone coming to Germany.
Deutsche Telekom sells the Apple iPhone 8GB for $153.45, along with monthly service plans ranging from $153.45 up to $385.95 via their website. What is more is that Deutsche Telekom via their T-Mobile division is the exclusive provider of the Apple iPhone in Germany.
If you consider the world wide success of the Apple iPhone it is hardly surprising the iconic mobile phone has done well in Germany as the iPhone is doing extremely well in every country it enters. Nice to know companies are doing well with it though and it makes one wonder just how huge the second generation Apple 3G iPhone is going to become once it comes out and will probably take the world by storm.
Source — pocket-lint