BT launches BT Total Broadband Anywhere with free smartphone
BT launched their broadband out of the home today with the launch of BT Total Broadband Anywhere, which is an all inclusive mobile package that gives the customer a free internet capable smartphone the BT ToGo which is worth roughly £150.00, and BT's Total Broadband service in home.
Only £5.00 more that BT Total Broadband Option 3, and starting at £23.99 a month, the new BT Total broadband Anywhere option brings the user a complete broadband experience at home and on the go. Managing Director, Consumer at BT John Petter had this to say: "Broadband Anywhere customers get the total broadband experience — BT's top-of-the-range broadband service at home, and a free BT ToGo smartphone for when out and about or on the move."
He went on to say, "Communications services are converging and it is clear that customers want consistent access to the things that matter not only at home, but in the palm of their hands wherever they are. When shopping, waiting for a train or having a coffee, Broadband Anywhere enables you to read e-mails, check the football score or compare prices."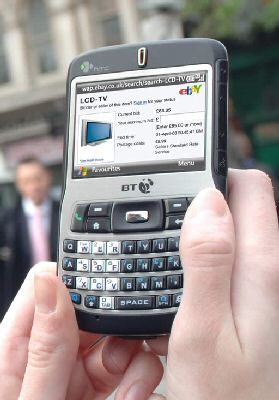 With BT Broadband Anywhere a choice of two stylish BT ToGo mobile phones are offered to the customer, the HTC S620 or the HTC S710, with power being provided by Microsoft Windows Mobile 6. BT ToGo, when in range of a WiFi hotspot connects to the internet via broadband speed and gives cheaper calls via BT Broadband Talk3.
BT ToGo is pre-configured with a BT email address however; users can easily set up their favourite email account and integrates with other BT Total broadband services. The BT ToGo phones offer a built-in camera and media player, and also have BT Snap & Send which means your photos can quickly be transferred to a personal online BT Digital Vault.