American Idol 2008 Final: 97.5 million votes by phone & text, David Archuleta and Cook
It goes to prove how popular people love using mobile and home phones because 97.5 million votes were cast on the American Idol 2008 Final between David Archuleta and David Cook.
American Idol is the most watched U.S TV show where 25 year-old bartender David Cook won the 2008 seventh season singing competition, the competition was hot and the phone calls and texts sent in prove that. David Cook from Blue Springs, Missouri beat David Archuleta, 17 from Murray, Utah. Cook the rocker won 56 percent of the record 97.5 million votes cast for the final. Everyone really though Archuleta would win because of his cutes looks and smooth voice but this was not to be for him; instead the Cook the rocker took the winning spot.
It seems the use of mobile phones and home phones were used so much more this year because last years American Idol 2007 saw Jordin Sparks who is only 17 win to defeat Blake Lewis. 74 million votes were cast last year by telephone and text message.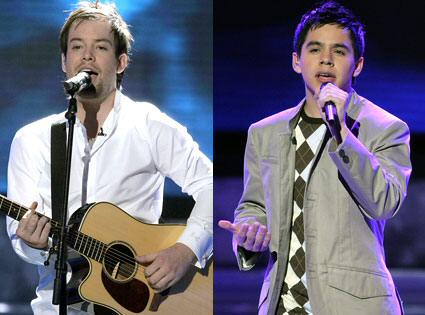 So from 74 million last year to 97.5 million this year we all know that the use of mobiles and telephones for this particular contest were much more in use. How do you feel about the David Archuleta and David Cook final? We would love to know.