Apple wants OTA iTunes for 3G iPhone while record labels greedily demand cash
More rumours from the Apple tree, seems Apple are desperate to make over-the-air (OTA) downloads of iTunes content an actuality for their next generation 3G iPhone. The word is a record label exclusive "familiar with the discussions" has said that the guys at Cupertino are hoping for a "big launch in June" that will include over-the-air music downloads ringback tones and ringtones.
However, as always there seems to be one major problem which is the record labels are wanting a higher premium for those services other than a normal MP3 download, and demanding that in return they be paid more than the 70 cent wholesale price of songs sold over traditional Internet lines.
The report says: "The company is also hoping to add answer tones, also known as ringback tones–songs that a caller hears instead of the 'ring ring' sound while waiting for someone to answer. In some cases, these command an even higher wholesale price than ringtones."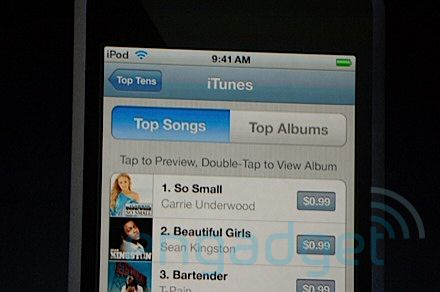 Apple's iTunes pricing has for some time been a point of contention, thought Apple's recent bending of the pricing rules for HBO could well lead to the upper charge rate for new services. All sides understand that the stakes are high, and expectations are high for the next-gen 3G iPhone.
Apple has formed deals with carriers across the globe, but the wireless market is huge, and other carriers and mobile handset manufacturers are also adding music features to their handsets and services. So if Apple do hold out against the record labels they could well risk losing momentum within the mobile market.
Although knowing Apple I'm sure they have what it takes to make this work; so let's just hope Apple can make the record labels see the light and not be so greedy.
Source — appleinsider