i-mates Sidekick for grownups the Ultimate 9502 reviewed and video
The "Sidekick for grownups" i-mate's own words there, the Ultimate 9502 is finally beginning to ship; Pocketnow was among the first to get hold of one and put the WinMo device through its paces to see just how it fairs.
The Ultimate 9502 Sidekick's spec sheet is quite impressive to say the least showing the Ultimate 9502 is tri-band HSUPA, 3 megapixel camera with auto-focus, 2.8 inch VGA display, TV out, Bluetooth 2.0+EDR, microSD TransFlash, 128MB RAM and 256MB ROM, and runs on Windows Mobile Professional 6.1, measures 116 x 60 x 17.8mm with a weight of 200 grams.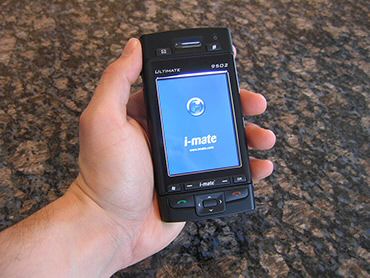 The thing is, is the Ultimate 9502 as good in practice as it is on paper? The answer to that question is yes it definitely looks like it, that is as long as you are prepared to hand over the huge amount of your cash the first run of 9502's seem to be commanding on the open market.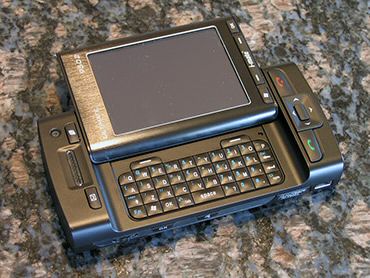 The Ultimate 9502 appears to be super quick with a gorgeous display and happens to be built like a tank with a cool black shell along with one of the chubbiest profiles seen on any Windows Mobile device, and it probably will never win any beauty contests as well. Pocketnow found the GPS was a tad finicky to work, and the keyboard was somewhat smaller than that of its arch rival the TyTN II, but other than those couple of points the Ultimate 5902 should be a winner with those who prefer extreme mobile productivity over a fashionable look.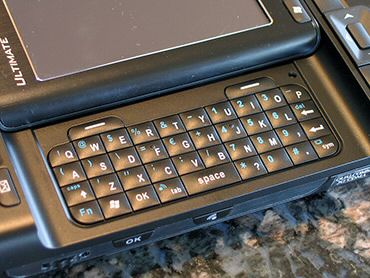 One last note, according to i-mate the 8502 and 9502 are both affected by Qualcomm's chip ban and therefore availability in the States is probably limited to gray market imports, which will probably be officially offered in Canada. So if you wish to play make sure you bring cash and a bundle of it as prices aren't expected to take a tumble anytime soon from the $30.00 USD.
Couple of video's below for you to watch as well
Source — pocketnow