£2.6 billion of mobile phones stolen in UK according to CheckMEND
According to CheckMEND, the stolen property checking service there is an estimated £2.6 billion worth of stolen mobile phones being offered for sale online in the UK. CheckMEND data is used thousands of times every week to check on the legitimacy of property by the majority of police forces in the UK.
This criminal problem is being made worse due to "faceless" selling on the growing range of online classified and auction websites and the new trend of "Market Places" on social networks much like Facebook.
CheckMEND say of all the enquiries which were carried out over the past eighteen months, 67 percent, which in number terms equates to a huge 6,700,000, were to check on the IMEI number of a mobile handset; quite staggering really.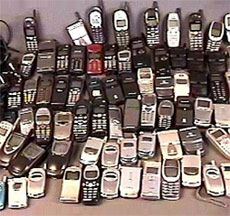 With the ongoing credit crunch obviously having an adverse effect on family coffers, many in the UK are intently on the lookout for that bargain that will save them a wad of cash or are simply clearing out their years of clutter to sell online, while some are fuelling the demand for low price stolen goods.
Since its launch back in 2006, CheckMEND has carried out 10 million checks with the most common item being the mobile phone. Other items CheckMEND has carried checks out on are iPods, Laptops, PCs, bikes, TVs, cameras and games consoles.
Managing Director of CheckMEND, Adrian Portlock states: "It is beginning to be understood that this system allows the police to identify stolen consumer goods quickly and easily, and exposes buyers to possible confiscation of the property and prosecution."
Ever lost a mobile phone, or had one stolen? Ever managed to get it back? I wonder what the figure on returned stolen property actually is.
Source — mobiletoday