Designed for the luxury lifestyle the Jabra JX20 Pura Bluetooth Headset
The Jabra JX20 Pura Titanium Edition Bluetooth headset "designed for the luxury lifestyle" has been introduced by GN Netcom. Earlier this year at the Mobile World Congress the Jabra JX20 Pura was previewed and Jabra says the JX20 Pura "focuses on authentic materials, intuitive technology, outstanding comfort and excellence in audio, to enhance and simplify the life of luxury".
The Jabra JX20 Pura was designed by Jacob Jensen and comes in a brushed anodised titanium body and accented with a rich deep black high gloss trim. Made with expertise and quality in mind the Jabra JX20 Pura Bluetooth headset weighs less than thirteen grams with a two size ear piece which rotates to turn the headset on and off, and has a white light LED to indicate operating status.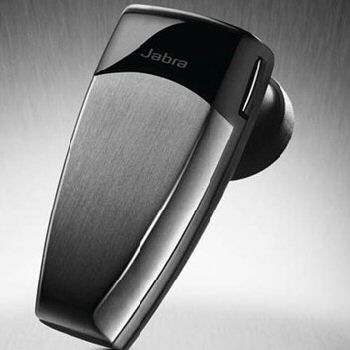 Packaging of the Jabra JX20 Pura has also been designed by Jacob Jensen to match the JX20 headset perfectly while allowing the user to move from their desk yet still communicate effectively. When the Jabra JX20 Pura's juice runs low it can be quickly recharged via USB to a PC or cigarette lighter when in the car.
The Jabra JX20 Pura brings the user Digital Sound processing, auto pairing, improved ear gel giving supreme comfort, removable ear hook, up to six hours of continuous talk time, and premium matching necklace. You can gain the Jabra JX20 Pura Titanium Edition Bluetooth headset via the Carphone Warehouse as of June with a price tag of £99.00.
Source — pocket-lint