New 3G T68 mobile phone from Hisense but only in China
Hisense has just announced its new T68 mobile phone, which is 3G and made its first appearance at the HITECH 2008 Fair in China. The Hisense T68 mobile phone supports the Chinese 3G/TD-SCDMA network, which is so new it is not yet fully developed, and only the second mobile phone to support the TD-SCDMA, the other being the Samsung SGH-L288.
The T68 is of a candy-bar design with a similarity to a Nokia handset, and other than 3G support the Hisense T68 is dual-band GSM, incorporates handwriting recognition, music player, video player, 2.4 inch TFT touch-screen display, 1.3 megapixel camera, WAP 2.0 and microSD support. The battery is a biggie at 1300 mAh which powers the handset up to 7.5 hours talk time, and standby time can hit 270 hours.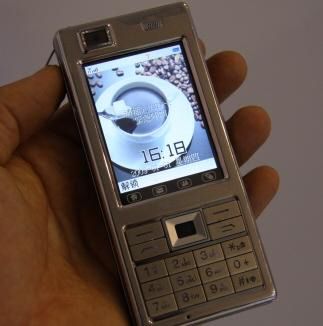 With dimensions of 115 x 52 x 17.2 millimetres the T68 isn't the smallest of handsets, and is presently only available in China, and as yet no release dates for any other markets. The Hisense T68's price tag is 1800 Yuan which is roughly about $260 or 165 Euros so considering the T68 is a touch-screen the price isn't that bad. Hisense has been around for virtually 40 years and made its name in China with their top class electronic appliances but is yet to really make its mark within the mobile phone industry; maybe they are hoping the T68 will make that mark for them, but somehow I can't see it happening.
Source — mobilewhack