Hands on with the LG KF600 Part 2: Seems to technical for older generation
We had the LG KF600 sent to us from lgblog.co.uk a while back now where we have already given you the out of the box hands on review which we called "LG KF600 Hands on Review Part One: Out of the box, specs and photos" (See Here), sorry for the delay on the second installment but at last here it is.
Today we are talking about the LG KF600 in general and those who love it and those who do not, for me personally I really do like this handset because it is sleek looking and the fact it has one static screen and a second screen that is a touchscreen makes this phone pretty decent to use, now this is where the young and old generation beg to dither. The handset I have used myself for a few weeks which was for me a nice and comfortable phone to use, there is no need to go into great details about all what the phone can do because it basically does what a phone should do, the main feature about the phone is the two separate screens which I found myself pretty easy to use, yes ok I have to admit I did indeed keep trying to press the top main screen with my fingers forgetting that this one is not touchscreen, but after a while got used to this.
However I have passed this phone around to a number of people young and old, 2 were between 55 and 60 and the other two were between 20 and 38. First up was a friend of mine who is 21 and he said he really likes the phone and found it easy to use, he did however say that if it was his phone and used it on a daily basis at work he feels the screens are pretty soft and would damage easy, I asked him a simple question of "Would you buy one? He replied with the answer yes of course he would but he does not need to has he gets a free mobile phone with his job so there is no need to buy one. The second person I loaned the phone to test was 38 and she said basically the same as my 21 year old friend, she did however fall in love with it a bit more that much so she has gone a bought one and is still in love with the handset as we speak. She said it is simple to use, the camera is very good being only 3 megapixels instead of the Viewty's 5MP but still good, she said the whole design of the phone is small, sleek and pretty damn sexy. I did ask her what stands out the most on LG KF600? She replied which is no shock, "I love the touchscreen feature, I asked her "But what about the features within like the applications and all, the menu layout etc? She replied back with "Yeah they are all good but it is the design and the touchscreen I love the most.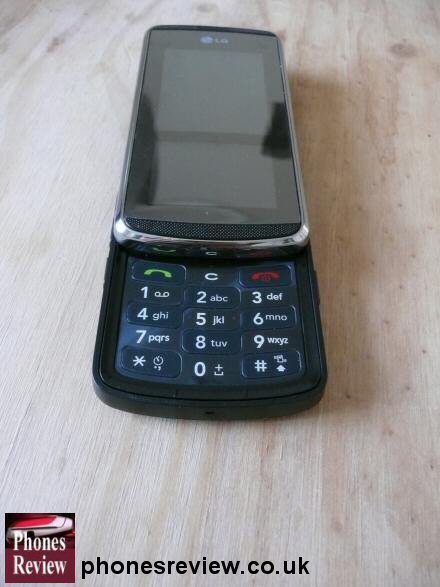 So far it seems no one cares about the features within but that only of the touch screen and design, now let me move on to the older generation who I loaned this phone to, one was 55 who is my mum and the other was a friend who is 58. My mum had this phone for two days and at first glance she loved it, she loved it that much she had a smile on her face that would stretch for miles. Half way through the second day I asked her "How you getting on with the phone mum? She replied "I like it but I do not understand it". I asked "what do you mean you do not understand it, it is a phone not a rocket ship? She replied "it's the touchscreen I cannot get used to it, it is a little too advanced for me, why are phones getting too technical nah I prefer my simple little phone that is basic and calls people, which is all I need is a phone that calls people.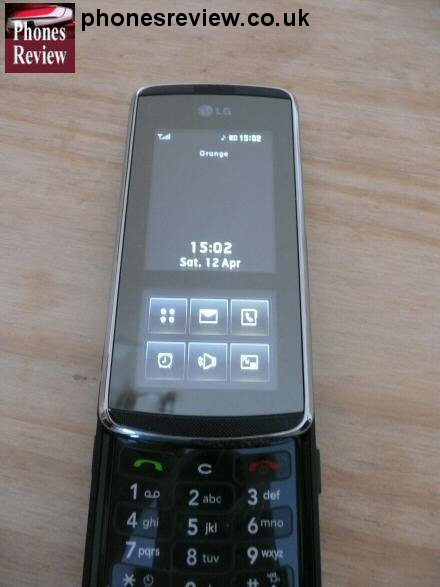 My 58 year old friend who is male basically said the same, he did say "This phone I would say is more a phone for the ladies" and that is basically all he said after one day of use.
Phones Review Say: Overall this is a good phone and many people like it a lot, but it seems for the older generation they prefer simple and not sophisticated technology which of course will only get more high-tech as the future nears. Did LG go out on a whim to direct this phone at the younger generation? Personally I do not believe so, I think they aimed at all age groups but facts prove that younger people prefer it. Overall we here at Phones Review give the LG KF600 mobile phone 7 out of 10 for usability and 9 out of 10 for design. The main question you may ask yourself "Should I buy one? Our answer to that is yes because overall it is a nice phone that works well. Obviously we have only used the phone on a few occasions, and in that time the phone has been good.
Do not forget to read our first hands on review that has loads of pictures taken by us here.
If you own the LG KF600 please do share with us and our readers your views?