Sony Ericsson takes up the mobile gaming gauntlet with new mobile gaming phone range.
It appears Sony Ericsson wants to break into the mobile gaming world big time, hoping maybe to become the "Nintendo Wii" after striking a deal which will turn a mobile handset's camera into a motion control sensor.
Apparently Sony Ericsson has signed with GestrueTek, a company in California with a deal to brink GestureTek software to Sony Ericsson mobile handsets by September. This GestureTek software is already in use on Sony's EyeToy for the PlayStation 2, and apparently will work with now and old Sony Ericsson mobile phones, and uses the mobile phone's camera as a motion sensor to sense movement.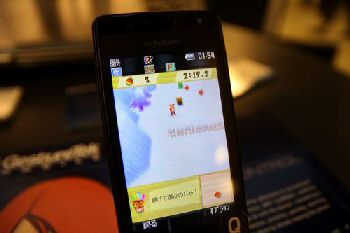 GestureTek on Sony Ericsson mobile should allow mobile gamers to directly control gaming characters via tilting their handset just like much more expensive mobile phones do with an accelerometer such as the Apple iPhone and the LG Secret.
At present Sony Ericsson only has a couple of games available which are Super Monkey Wall and Crash Bandicoot, however we are sure once this gets up steam there will be loads of compatible games coming out.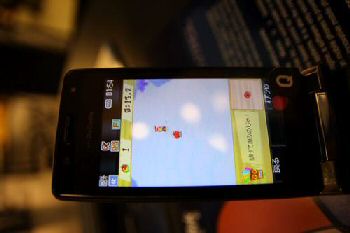 With Sony Ericsson picking up the mobile gaming baton it is more than likely Sony Ericsson will be propelled as a gaming brand and maybe in the near future we could be seeing a dedicated PlayStation mobile handset which has been rumoured in the past, and would undoubtedly be an alternative to Nokia's N-Gage.
Source — pocket-lint