Googles Gphone Delayed until 2009 that's if it ever becomes reality
According to technical pundit Gary Krakow of TheStreet.com although Google's Android OS will probably be ready to launch via a couple of manufacturers sometime later in the year, a source, who apparently is unnamed told him the actual Google "Gphone" has been put on delay until 2009.
Well that's news I guess as I think mostly everyone believed the supposed "Gphone" has been laid to rest when Android became real. Yeah there was a one off rumour that hinted at a couple of Google branded type mobile phones maybe due sometime in September, but there hasn't been any follow up, well none that I know of anyway.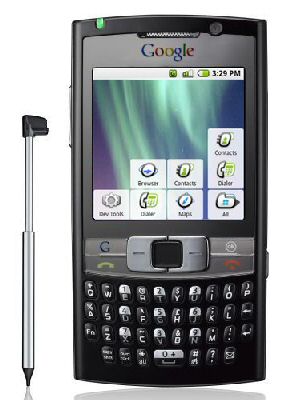 Even Google themselves haven't done that much hinting that there could possibly, maybe eventually be a Google branded handset, but instead they have chose to work with Open Handset Alliance to bring an OS for everyone.
Word from a Google spokesperson is: "We're still on track to announce Android-powered phones this year. Some of our partners are publicly stating that they plan to ship Android phones in the fourth quarter."
This supposed unnamed source apparently wouldn't say why the "Gphone" s to be delayed, or even come up with a reasonable release date. The same source also wouldn't comment on the possibility that other devices that run on Android would be ready for Christmas.
Source — thestreet