Step into the wonderful world of future mobile concept designs
Ever wonder what the mobile phones of the future will look like, what they will be capable of doing, will they be smaller, lighter, flashier, whatever they become no doubt they will play a big part in everyone's lives much as they do right now.
2014 isn't really that far away now so it is fairly nice to see designers specifically projecting a time when their design creation may just make reality and to the market, forward thinking at its best. Here is an example of one such designer, Peter Koren, a young engineer and designer from Hungary who has designed a Flash mobile phone.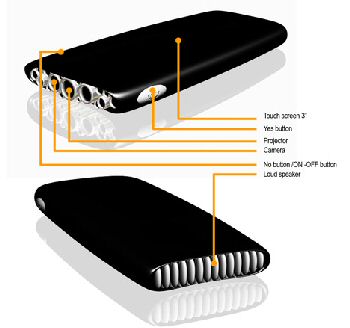 Koren's Flash mobile phone looks sleek stylish and slim, it appears to be button-less with a touch-screen colour e-ink display. Other apparent features include wireless charging, menu navigation through horizontal and vertical flicks, and of course a camera.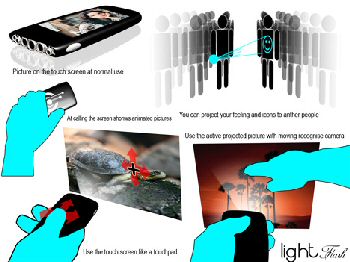 Apparently 2014 will bring an end to tilt sensors in mobile phones as the future brings with it interactive projectors whereby the mobile phone projects the interface onto any surface and will be able to detect finger movement, you know the type of thing, ever seen Minority Report? Apparently with a Flash mobile phone we will also be able to snap an image and overlay an interface for interactive graphic presentation and the like.
The future isn't that far away, mobile phones will continue to develop, maybe not as Koren projects, but they will eventually surpass what is expected. Who knows what's next, a Star Trek communication type mobile phone perhaps?
Source — yankodesign