Battlestar Galactica gaming coming to mobile via Glu Mobile
Hit Sci-Fi TV series BSG is coming to mobile gaming through Glu Mobile. Yeah you read right, Battlestar Galactica will be a mobile game, and one that has been waited for for some time, and it is almost ready. U.S. mobile gamers can already play this heroic sci-fi based game, but those of us over here will unfortunately have to wait a little while longer.
Many mobile phone toting sci-fi fans will eagerly be waiting this spin-off mobile game. No info available on the non-U.S. version, however we figure most will already know what to expect in the way of storyline and game strategy.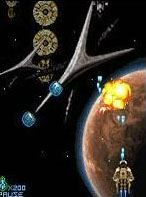 Only one image available on the BSG mobile game. But as I know our readers love images I've thrown an extra one in for good measure, and obviously it's of the BSG Girls.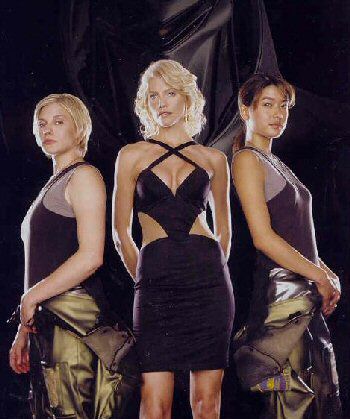 The Battlestar Galactica mobile game incorporates 24 missions along with a training mode, and the graphics are quite solid. The thing they makes most shoot-em-up mobile games work is the so called "playability" and hopefully Glu has done that part correctly.
As all BSG fans will know it will obviously be colonial warriors (humans) verses the bad guys, Cylons (robots). No doubt the mobile gamer will be able to opt for being a viper pilot whereby he can kick the circuitry out of the Cylon ships (just my guess here). But let's be honest if the mobile gamer doesn't get to fly a colonial viper and scorch some Cylon butt, then what is the point?
Nothing available on when we are going to get BSG on mobile as yet, but I'm figuring with the BSG franchise, it won't be too long.
Source — pocketgamer