DanceDanceRevolution multiplayer game for mobile from Konami and Exit Games
An upcoming version of DanceDanceRevolution, DDR, from Konami, is to be multiplayer mode on mobile. Up until now multiplayer mobile games haven't really set the mobile arena on fire, however Exit Game's Neutron engine apparently allows for loads of clever real-time multiplayer interaction.
Apparently Konami has licensed the Neutron engine so the mobile DDR will allow the user to dance off against friends in real-time directly from the user's mobile and upload their score for friends to view on the online leader boards.
DanceDanceRevolution, a mobile to mobile game uses never before seen network features which allow a gamer to dance in real-time for their friends with the aid of their mobile phone. So if they wish to impress someone with their moves their can highlight their solo performance.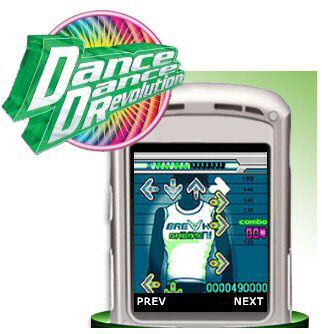 Konami Mobile's executive director, Jim Bradbury says: "The Neutron gaming platform will enable Konami mobile to create one of the first full-featured mobile multiplayer games. Social gaming and community features are what consumers want, and with neutron providing the back end technology, Konami mobile will bring fans of the DDR series a version of the game that they can enjoy from almost anywhere."
The CEO of Exit Games, Tom Sperry added: "The addition of DDR to the line-up of mobile games supporting multiplayer and social networking capabilities affirms our leadership position in a market where there is a premium on extending the consumer experience."
Would be interesting to see just how good this one works, so if any of our readers use DDR, let us know.
Source — pocketgamer