Leaping out from Computex is the G50 and LEAP K1 mobiles from Mio
While at Computex Mio announced two of their new mobile phones, the G50 and the twin-faced LEAP K1, both sporting on Windows Mobile 6.1. Some of you may know the former as the Lovebird, but G50 sound so much more corporate acceptable don't you think?
Mio's G50 is a quad-band GSM/GPRS/EDGE mobile phone with Bluetooth, GPS, 2.0 megapixel camera, and just the possibility of WiFi. The user will also find inside Spd Mobile Shell 2.0, MioMaps 08, along with fingerprint and geotagging support.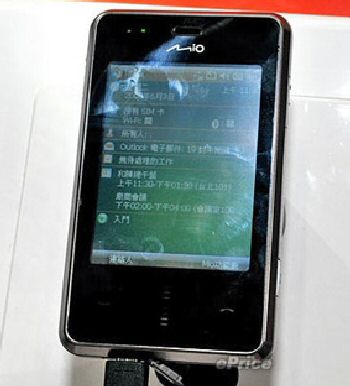 As for Mio's LEAP K1 mobile phone is a dual-faced mobile handset first unveiled at CES 08 and it tri-band GSM 900/1800/1900, Bluetooth although which version isn't clear as yet, PND mode multimedia capabilities, while the LEAP K1 will feature Mio's very own mobile phone interface. There is a 20 channel GPS receiver and MioMaps 08 with separate pedestrian and car modes. The LEAP K1 also incorporates a 2.0 megapixel camera. The LEAP K1 features displays on both sides of the phone, a 2.6-TFT touch screen for PDA functionality and a 1.69-inch TFT OLED screen for phone mode and traditional style keypad.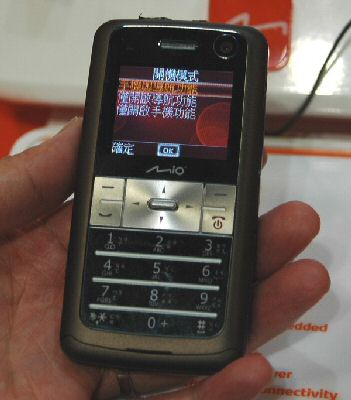 Both the Mio G50 and Leap K1 are rumoured to be being released quite soon and will probably hit Taiwan first. Check out the picture to gain a visual insight as to what to expect.
Source — engadgetmobile