Official Apple 3G iPhone talk time, high speed browsing & GPS at WWDC 2008
Oh yes the Official Apple 3G iPhone and the details we will tell you about here are based on talk time, high speed browsing & GPS.
With the new Apple 3G iPhone that is so much talked about at the WWDC 2008 by Steve Jobs and friends details are looking good, like browsing which you will get 5-6 hours of high speed browsing, 7 hours video, and 24 hours of audio time, other phones have 3 – 3.5 hours, we've managed 5 hours of 3G talk time, which is an industry-leading amount of time." The 2G talk time is up from 8 hours to 10 hours2G talk time is up from 8 hours to 10 hours with 3G talk time. They said that if they compare this to WiFi, we will all see 3G approaching WiFi speeds and an amazing battery life with this new 3G iPhone, standby time alone is 300 hours.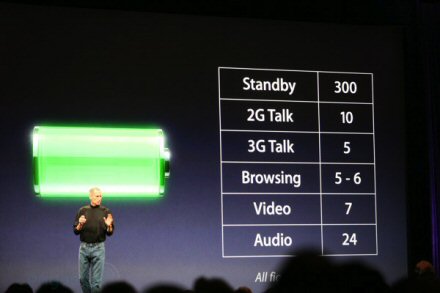 The truth is out in the open, the iPhone 3G does indeed have built-in GPS and much faster data, so you have 3G and built-in GPS as well, game on people. They reported on the stage "Location services is going to be a really big deal on the iPhone — you saw a bit of that here today, it's going to explode. We get location from celltowers, from WiFi, and now we get it from GPS." So that's A-GPS. "We can actually do tracking."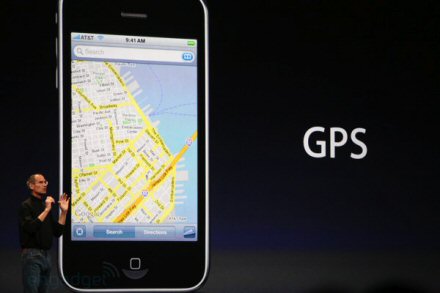 Oh my god we have so much info for you about this new iPhone and we will break it down into multiple posts, at the end we will give you one review with all the details and all the specs.
DO NOT leave us as we have so much more news for you.