Push Notification Service, Bulk Delete and Move for iPhone available July: WWDC 08
New applications for the Apple iPhone that will be a great addition, you know that we all hate deleting emails one at a time, well now the Apple iPhone will see the likes of "Bulk Delete and Move" and another app called "Push Notification Service".
Apple will maintain a persistent IP connection to the iPhone where a cool 3rd party server can ping Apple's notification service to your device, it will push badges, custom textual alerts (like how SMSs look) and sounds. They quoted on stage ""We've come up with a far better solution — a push notification service Apple will provide to all developers."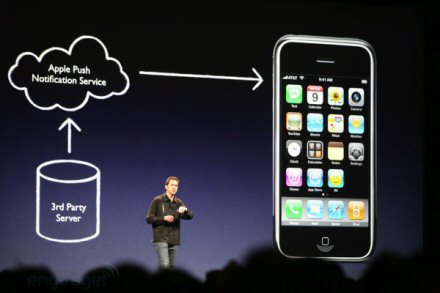 They said that it is super easy to download these documents and look at them on your iPhone, they have also added as said above bulk delete and move which is very handy indeed, it will give you the ability to save images you might get via email, all you need to do is tap on them to save them to your library, the calculator has a scientific mode. They have added parental controls. Teenagers might not like this, but that's the way it has to be." All the stuff we saw a couple months back.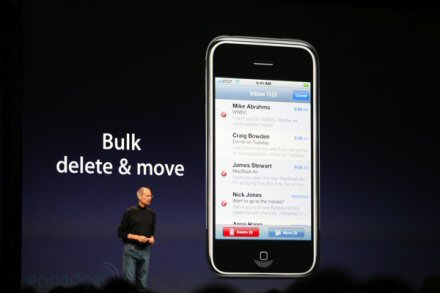 They also have a few other features such as contact search where you can Type in a few characters and find instantly who you are looking for, there is also Full iWork document support where pages, numbers and of course keynote, a great way to look at your iWork docs on the go, they have also completed MS Office support: Word, Excel, and now PowerPoint, too." The Apple iPhone will move to another level with these and other features added to the next firmware and it will be released in early July. It's free for iPhone owners.