Sony Ericsson packs a punch with the 8.1 MP Cyber-shot C905 Shiho: videos
Sony Ericsson need to get to grips with their leaks as it seems another has slipped from their grasp before they manage to make an official announcement, this time it's their killer slider Cyber-shot C905 or otherwise known as codename "Shiho."
The Sony Ericsson Cyber-shot C905 "Shiho" is the latest from SE, and is said net whispers are true it will be packing an almighty 8.1 megapixel camera with both Xenon and LED flashes for still and video capture, and there's a video stabiliser in there as well.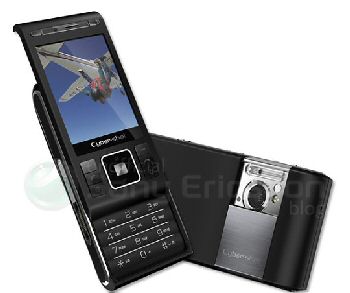 As for the rest, the "Shiho" sports a 2.4 inch QVGA scratch resistant mineral glass TFT display, Built-in GPS along with supports for A-GPS, TV out, HSDPA in either American or European options, DLNA support, Bluetooth, USB 2.0 data transfer, sync option with Exchange ActiveSync, and all comes neatly stuffed in a 104 x 49 x 18mm package weighing 136 grams.
But when it comes to the "Shiho" it's really all down to the camera, that massive 8.1 megapixel is going to be the selling point of this snap happy baby. When you tilt the Sony Ericsson Cyber-shot C905 "Shiho" your photo will automatically flip to landscape. There is face recognition, image stabilisation, red eye reduction, BestPic software, and a new feature known as Smart Contrast, and you can also geo-tag your photos.
As yet no word on price or availability, but it should become available in black, silver, and gold.
Source — gsmarena