Spb Mobile Shell release Spb Backup v2.0 for Smartphones
Spb Mobile Shell, the guys behind the popular Windows Mobile shell replacement have announced the latest version of their hugely popular and famous app, Spb Backup. Spb Backup 2.0 goes even further than its forerunner and promises easier use, smarter, and twice as fast backups. Spb Backup is an app for creating reserve copies of data on your Smartphone. It creates self-extracting compressed executables making backup and restore processes very simple and intuitive.
The new Spb Backup 2.0 still brings all the features of the original such as storage card backup, custom backups, creation of executable backup files, backup file compression and encryption, copying entice device, settings, emails, tasks, SMS, software, preferences, and shortcut.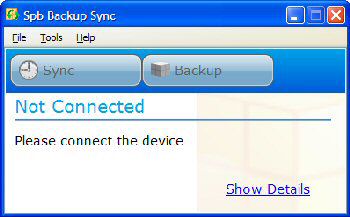 But with this new version it also brings: Spb Backup Unpack tool – desktop component which allows viewing and exploring the backup archive on a desktop PC and pulling out single contacts, messages, and tasks: File Black-list or "Ignored Files": Device and ROM upgrade mode – allows restoring of the data even if the device's firmware has been upgraded in the meantime. Very useful, especially if you're preparing to upgrade to Windows Mobile 6.1: Spb Backup Sync – makes it easy to keep a recent copy of all data and system settings at a secure desktop PC location.
The previous version of Spb Backup was the best sole backup utility of Pocket PC in 07; Spb Backup 2.0 costs around $24.97, and will no doubt be a winner.
Source — Spb