Sony Ericsson leaks keep coming the F305 S302 and 3 Bluetooth headsets
The leaks just keep flowing from Sony Ericsson, the latest are two mobile phones; one the mobile gaming focused F305 and a quick shooter the S302. Seems Sony Ericsson just can't keep a lid on their upcoming gear because also been leaked are three new Bluetooth devices, slack security or what?
So let's take the Sony Ericsson F305, touted as their first motion gaming enabled mobile phone, yet their W910i and K860i both have accelerometers. The F305 is quad-band GSM plus EDGE with dedicated gaming buttons surrounding its 2 inch display. It comes with loud speakers on its rear, 2 megapixel camera, FM radio, music player with TrackID, Bluetooth support, and microSD slot.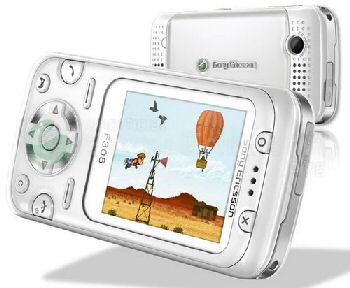 The Sony Ericsson F305 measures 96 x 47 x 14.6mm with a weight of 97.5 grams and comes with three pre-loaded games, Jockey, Bowling, and Bass fishing, and will become available in "Polar White" and "Mystic Black" to selected markets in Q3 08.
The Sony Ericsson S302 is the first mobile phone in the new Sony Ericsson Snapshot Series, a quad-band GSM plus EDGE handset with 2 megapixel camera, FM radio, Bluetooth support, the reliable old microSD slot, and measures 101 x 46 x 11mm with a weight of 79 grams. The F302 is to be sold as an affordable camera phone in "Crystal Blue" and "Thunder Grey" in Q4 08.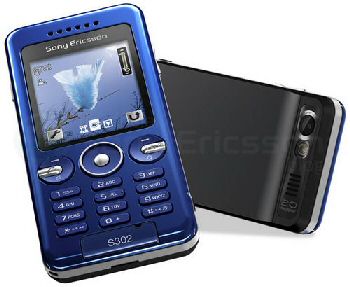 As for the three Sony Ericsson Bluetooth headsets they are the HBH-PV-715 the cheapest of the three in white or black trim, the HBH-PV-720 can be personalised with StyleUp covers, and the HBH-PV-740 a more professional headset with status display, desktop stand and USB charger.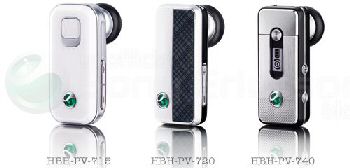 Source — intomobile