€1.00 for the Apple iPhone 3G from T-Mobile Germany
OK, this is probably for those American friends who aren't really happy with how AT&T is going on about the latest Apple iPhone 3G business, if you happen to know someone over in Europe maybe you should be asking them to get hold of an Apple iPhone 3g for you.
Why? You may ask, well how about because T-Mobile is offering the Apple iPhone 3G in Germany for the exceptional price of just 1 single Euro, and that is roughly $1.53 more than what O2 in the UK is charging for the same iconic handset.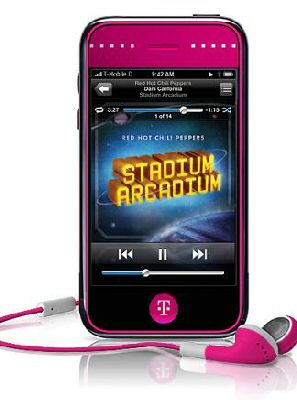 What's the catch? I hear you ask. Well the catch is if you purchase the Apple iPhone 3G from T-Mobile you will need to opt in to T-Mobile's most expensive plan that cost 89 Euros, which roughly equates to $136.00, which in turn equates to 2136 Euros for a two year plan again that is in the region of $3,277.00 for two years.
So how about a cheaper plan? Well T-Mobile's cheapest monthly plan on the Apple iPhone 3G sets you back 29 Euro or $44.00 per month, and it will cost you 169 Euros or $259.00 for the iPhone 3G handset. This is the same deal as with the first generation Apple iPhone, and T-Mobile hasn't seen any reason to change thing.
So maybe that AT&T deal is looking better all the time, because the German deal does appear to be a tad weighed on the expensive side no matter what incentive minutes or unlimited data may be on offer. Yes I know it's Apple's latest baby, the supposed be all and end all of mobile phones, but make it too expensive and they just won't sell. There are other options the Apple iPhone 3G out there.
Source — mobilewhack