Nokia E66 and E71 Symbian Smartphones now official: Are they worth it though?
It has been officially announced that the Nokia E66 and E71 Symbian Smartphones will be expected to start shipping in July with a retail of around 350 euro before taxes and subsidies.
There have been many photos and details about these two smartphones and it is very good news to hear that they have officially been announced, personally they should have not bothered since we all heard about the specs and details quite some time ago, but at least Nokia are keeping on top of things. A little recap of the phones, the Nokia E71 has got a full QWERTY keypad and is of course the successor of the Nokia E61i, Nokia are hoping that the E71 will bring more style to the Nokia E-series seeing as it has a 10mm coat. The display however has shrunk in the wash of things downsizing to 2.36 inches, whereas the Nokia E61i was at a cool 2.8-inch.
Nokia E66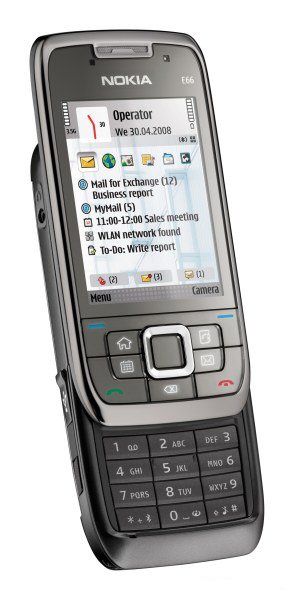 The Nokia E66 is basically in the same league of business grade as the Nokia E71 but without the QWERTY keypad, it is the successor of the Nokia E65, the E66 features a largish 2.4-inch TFT display of QVGA resolution, microUSB port, Infrared port and Bluetooth (A2DP and EDR). The Nokia E66 will have the stunning built-in accelerometer which will give you auto screen rotation plus silencing of incoming calls when the device is turned over. Both the Nokia E66 and E71 will feature built-in GPS receiver which works with Nokia Maps, HSDPA and Wi-Fi connectivity, microSD card slots that will allow expanding the available 110MB memory with up to 8GB worth of additional storage, 3 megapixel auto focus cameras capable of shooting video in up to VGA resolution at 22 fps, which is quite a cool feature really. The main feature on these devices has to be the Email messaging which will give you a vast range of cooperate and personal email standards, for example Gmail, Microsoft Exchange, Nokia Intellisync Wireless Email solution, Yahoo! Mail and Hotmail, oh and not forgetting Visto Mobile and System Seven.
Nokia E71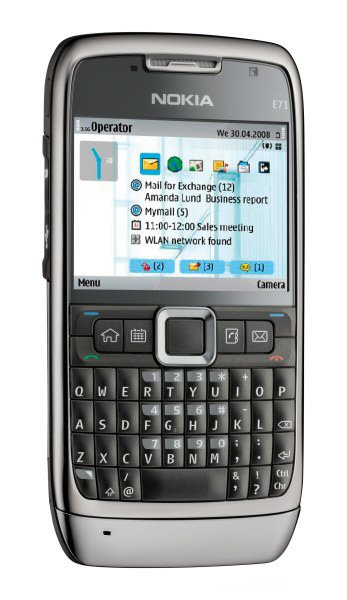 The new Nokia mobile phones will also come with a brand spanking new switch mode for switching between personal and work home screens. The question we would like to ask you is "Nokia E66 and E71 Symbian Smartphones are now official but are they worth it?
Source – Phonescoop