Sony Ericsson F305 with Motion Gaming Officially Unveiled: Details, Photos & Specifications
Sony Ericsson has so many press releases of new products and they seem to be pretty good, the latest product unveiled is the Sony Ericsson F305 which mobile phone gamers will just love.
This is Sony Ericsson's way of bringing you total new experience for games on your mobile phone, the Sony Ericsson F305 with Motion Gaming will put the fun factor back into gaming on mobile phones and even entertainment factor as well thanks to the horizontal gameplay and dedicated gaming controls that can be found on this handset, the F305 lets the user control the action with a swing or a swipe of the phone.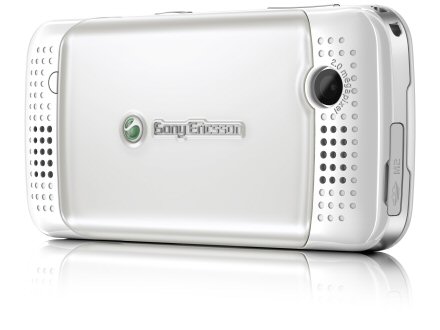 Please read the press release below for more details and specifications and release date.
The Press Release:
17 June 2008 The new Sony Ericsson F305 with Motion Gaming puts 'fun and entertainment' at the heart of the mobile phone. In addition to— to let you control the action the way you are used to —
Singapore, 17 June 2008 — Today's announcement sees Sony Ericsson putting gaming at the heart of its latest phone release. Targeted firmly at a youth audience, the F305 with Motion Gaming lets users control games with the flick of a wrist or the swing of an arm, and then see the results straightaway on the screen. Using advanced motion sensor technology, the phone can, for example, follow your actions to imitate bowling or casting a fishing line. With the F305 your favourite game is only one-click away. Enjoy the full gaming experience with stereo speakers, which also come in handy for sharing the latest track on the media player. Add a 2.0" screen into this pocket-sized slider phone and the F305 takes playing games on your mobile to a whole new level.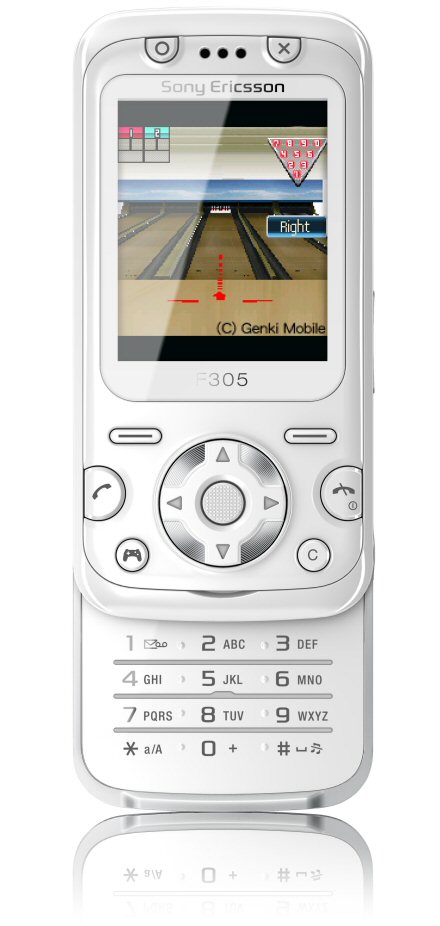 "Gaming is no longer something you do on your own. It's about having fun with your friends and interacting with the game" says Sven Totté, Head of Product Marketing at Sony Ericsson. "We have used motion sensor technology before in our phones and integrating it into gameplay is a natural progression." To complement the F305 there is also now a handy new accessory available for the serious gamer. Although the F305 gives you up to 8 hours of gameplay, there is always now a back-up with the Power Pack CPP-100. Attach it to your keyring and when you need it, simply plug it into the phone to receive an instant battery power boost.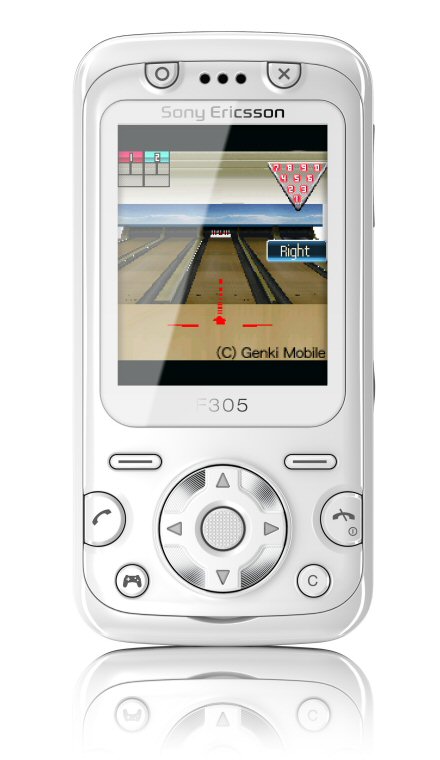 The F305 is about more than just gaming. Slide it open and find it packed with the latest Sony Ericsson features. Never miss a fun or unexpected moment with the phones 2.0 megapixel camera. Share your photos or music with friends via Bluetoothâ"¢ or Memory Stick Microâ"¢ (M2â"¢). It will also be possible to change the look of your phone with Style-upâ"¢ covers — two covers to choose from in box.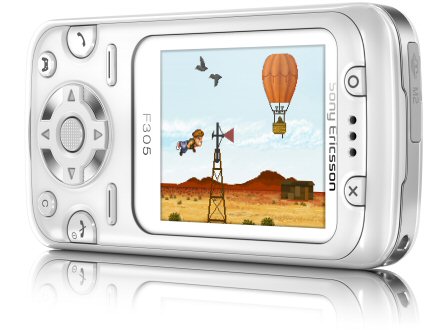 The new F305 with Motion Gaming
Fun and entertainment on the move
– Motion Gaming with three preloaded motion games, "Bowling", "Bass fishing" and "Jockey" — encounter gaming in a completely new way
– Additional motion games developed by Gameloftâ"¢ plus 50 more 2D and 3D games available for download at PlayNow.
– Loud stereo speakers— enhance your gaming experience or share the latest music with friends
– Horizontal game play and dedicated gaming keys — play games the way you want
– 2.0 megapixel camera and Bluetoothâ"¢ – a complete media experience
– Expandable memory — Memory Stick Microâ"¢ (M2â"¢) slot.
The F305 with Motion Gaming will be available in Polar White and Mystic Black in selected markets from Q3 2008. It will be a Quad-Band EDGE phone supporting 850, 900, 1800 and 1900 frequency bands.
Power Pack CPP-100 will be available in selected markets from Q4 2008
F305 with Motion Gaming main features include – Motion gaming, Horizontal gaming mode, Cross key + Dedicated gaming buttons, Gaming shortcut key, 3D games, Stereo speakers, Java MIDP 2.0, PlayNowâ"¢, Media player, MP3/AAC/AAC+/ eAAC+, Bluetoothâ"¢ stereo (A2DP), Stereo FM radio, TrackIDâ"¢, it also has a 2.0 megapixel camera, 2.0" 176 x 220 TFT display, plus WAP 2.0 xHTML, MMS, Predictive text input, SMS, Sound recorder, Style-upâ"¢ covers – two provided in box, USB mass storage, Bluetoothâ"¢ technology, Calendar, Phone book, Alarm, Stopwatch, Calculator, Tasks, and Timer. In the box you will find the F305 handset obviously plus Colour matched Stereo Headset HPM-60, Wrist strap, User guide, Charger, Spare back cover and Battery.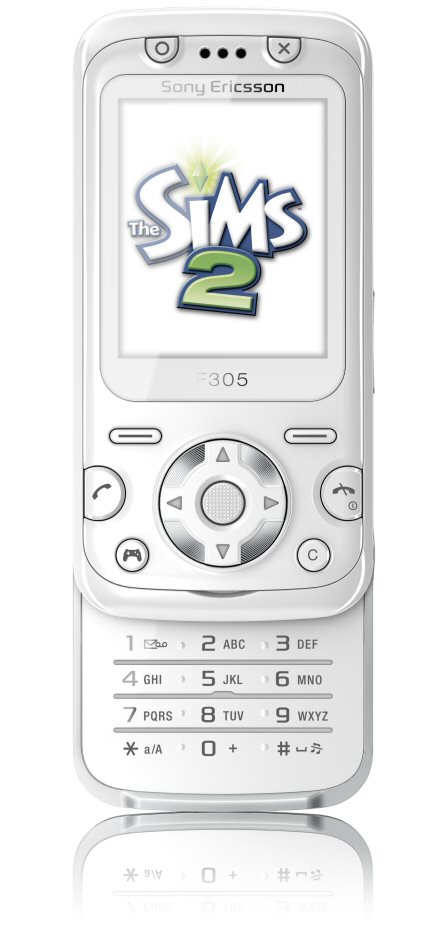 Optional:
Power Pack CPP-100
Instant boost to your battery
Design Collection IDC-21
Protect your phone in style
Stereo Bluetoothâ"¢ Headset HBH-DS220
Enjoy wireless music without missing a call.
M2 USB Adapter CCR-70
Transfer, store and share the content of your Memory Stick Microâ"¢ (M2â"¢)
Facts and Figures
Size: 96 x 47 x 14.6 mm
Weight: 97.5 grams
Colours: Polar White, Mystic Black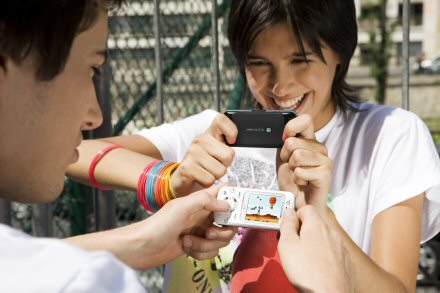 Phone memory: Up to 10MB plus Memory Stick Microâ"¢ (M2â"¢) support
Talk time GSM: Up to 8 hrs
Standby time GSM: Up to 400 hrs
Availability and versions
Networks:
EDGE 850/900/1800/1900
Available in selected markets from Q3 2008