Ooma Hub the VoIP Telephony box you plug and forget
So just what is the ooma Hub? Well it is a VoIP Internet telephony box that when plugged into your broadband line will allow for cheaper and free phone calls. The Oona Hub also incorporates a built in answer phone and a user can retain their existing phone number if they keep their old phone service ticking over using a low cost plan.
The Oona Hub box will set a user back $249.00, and there is also a premier service available that offers features such as three-way conferencing and call screening. The ooma Hub is obviously set to target the technophobic out there, but we are not too sure what it actually offers over say a simple Skype Dualphone setup for example.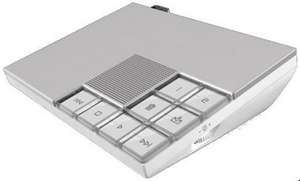 The award winning ooma Hub frees the users phone service, and your one time purchase of the ooma Hub comes with an abundance of features such as unlimited US calling with no monthly fees, voicemail and no extra cost, caller ID, call waiting, exceptional voice quality and reliability, being able to hear messages via any ooma device, easy setup, low cost international rates beginning at just a penny per minute, and the option to keep your current phone number, or pick a new one anywhere in the united States.
ooma is a technology start-up, based in Palo Alto, California, which is rapidly transforming the landscape of consumer telephony by offering constant innovation at unprecedented savings.
Source — Reuters