New musical talent sought by Ludacris via mobile phone
Christopher Bridges, also known as Rapper Ludacris, has risen to the heights of the music industry and gained platinum sales and a Grammy award. Now apparently he has a new game plan in mind for finding the next generation of music talent out in the world, the mobile phone.
Speaking to Listening Post via phone Ludacris told the: "The old way of making records is a thing of the past. A&R, marketers, the radio game, million dollar videos, predictable producers — this system makes it really tough for new blood or new ideas to rise to the top. Using WeMix allows new artists to get their voice heard."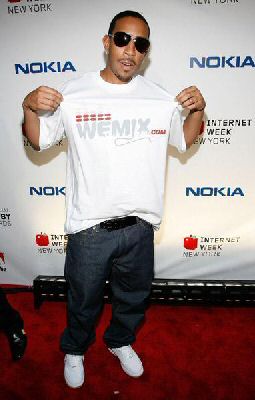 Ludacris's WeMix, the site he founded with former reality TV producer Matt Apfel accepts armature music recordings via its web based upload tool However on Tuesday an announcement came that users of WeMix will be able to call a number and then enter a code to record direct to the website from any mobile phone, much due to the partnership with In-Call Network Exchange provider Voodoo Vox, and users will be able to keep their rights to anything uploaded.
So this means everyone from amateur trombonists to expressive rappers will be ehar and read feedback for the other site users which happen to include Ludacris. If Ludacris, or one of the other celebrity users like what they hear, apparently the liked user will be flown to LA to record a polished version of their song in 48 hours and the recording sessions with be compiled for an episodic video series.
Ludacris said: "Most people just want feedback from sources that are not necessarily in their inner circle. We want to put the music back in the peoples' hands, and we feel like this is a way for a lot of different industry people and artists to connect on so many different genres of music. It's almost like us giving back to the music industry, in a way."
More here