Sony DR-BT140Q Bluetooth headset-do you prefer large or small?
Here we have the Sony DR-BT140Q Bluetooth Headset; a range of Bluetooth earphones in differing colours that have a frequency of 16-24Hz, and being Bluetooth 2.0 will support A2DP/AVRCP/HSP/HFP profiles. The Sony DR-BT140Q has a built-in battery which will give approximately twelve hours talk time, with the mic on the headphone for hands-free function, and measure 30mm with a communication range of ten metres.
Price wise the Sony DR-BT140Q will hit your pocket to the tune of $138.89 and will become available sometime in July, in black, pink, white and silver. They don't appear to be the most attractive of Bluetooth earphones, but are somewhat more concealable than the more Star Trekkie Borg type things out there.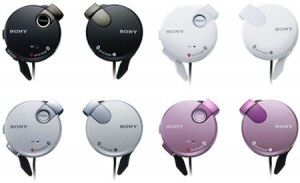 Personally I'm not a user of a Bluetooth headset, if I drive I don't use the mobile simple as that, but obviously there are those out in the big wide world that require their mobile phone glued to their ear no matter where they are, so these will at least be a little less obvious when word rather than a chunk of strange looking metal sitting on your lobe.
I guess it boils down to a matter of personal taste, so which would you prefer? The standard rocket shaped Bluetooth headset, or small almost unnoticeable earphones? It's a bit like the choice between a boom-box and a walkman really don't you think?
Source — mobilewhack