DivX Certification granted to the Samsung Omnia mobile phone
Samsung and DivX have entered into a multi-year contract which will include DivX encode and decode into Samsung's future mobile phones. And the first Windows Mobile based DviX certified mobile phone on the market will be the Samsung Omnia or Samsung SGH-i900 and the fourth Samsung mobile handset to achieve DivX Certification.
The Samsung Omnia features 8/GB16GB internal memory, 3.2 inch touch-screen display for easy enjoyable video playback, TV-out which will allow the playback of content from the Samsung Omnia direct to a TV set. In fact the Samsung Omnia is one powerful portable library that gives the user the choice of how and where they want to watch a video.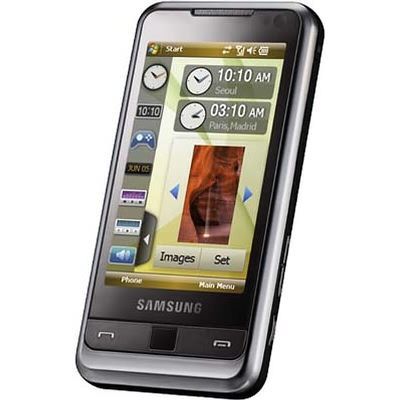 Vice President of Marketing for Samsung's Telecommunication Business, Younghee Lee, says in a press release: "By including DivX video decoding in the Omnia, we're giving our users the high-quality technology they would expect from a mobile phone with an advanced feature set. Samsung will continue to provide a flexible, enjoyable multimedia experience to our consumers with DivX on our mobile devices. It was of strategic importance to continue our relationship with DivX, for value added not only in the Omnia, but throughout the Samsung mobile line."
DivX, Inc., CEO, Kevin Hell adds: "As the availability and creation of video content explodes, being able to take videos from the PC on-the-go and from the mobile to the living room is of increasing importance to consumers. Samsung has recognized that DivX allows users to do more with their media, and we're pleased that Samsung has continued to expand DivX certification to their mobile devices."
Products bearing the DivX certified logo mean they have gone through rigorous tests to make sure of a high quality DivX experience.
Source — slashphone