HTC Touch Diamond is updated with latest TouchFLO 3D and ships in Europe
HTC have begun shipping their hottest new sexy mobile handset the THC Touch Diamond in the European market with the all new updated version of TouchFLO 3D UI. General feedback on the TouchFLO 3D UI has been quite positive.
Although the TouchFLO 3D interface is a cool snazzy twist on HTC's Windows Mobile UI the performance on HTC Touch Diamond review units is leaving some room for a little improvement, and it's good to see HTC on a proactive tack.
However, the updated version of the TouchFLO 3D is expected to bring a good speed boost and further improved response across the board, which obviously is great news for HTC Touch Diamond hopefuls across the globe.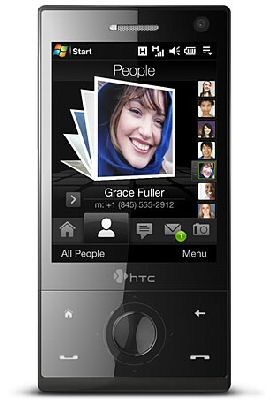 TouchFLO 3D is a brand-new HTC product and it's not just a Today screen plug-in, while TouchFLO 3D, on an HTC Touch Diamond is the first smartphone which carries TouchFLO 3D.
Obviously it will take a little longer for the HTC Touch Diamond to reach the States including GSM 850Mhz and UMTS/HSDPA 850/1900Mhz bands. Well as they say, everything takes time, most things new that come out come out with a few bugs in the system; it's just a matter of ironing them all out so things runs nice and smooth.
No doubt HTC will sort the whole shebang out and the Touch Diamond will be a great mobile and eventually reach the US as well.
Source — the::unwired