Nseries Nokia N78 now available in USA for $560 USD
As of today consumers in America will be able to get their hands on the newest Nokia Nseries mobile phone to sit on American shelves, the new Nokia N78 has hit the streets! The Nokia N78 incorporates high speed HSDPA connectivity on North American 850/1900MHz networks, 3.2 megapixel camera with Carl Zeiss optics, integrated A-GPS.
The Nokia N78 brings the user enjoyable services such as Share, Ovi, and Nokia Maps, and a full set of data features; it's also been optimised for maximum voice and messaging performance. And now it is available through select consumer electronics and wireless retailers, online stores, and at the Nokia flagship stores in New York and Chicago.
The new Nokia N78 retails for in the region of $650.00 USD, while other retailers who offer the N78 and other NSeries handsets can be located through www.nseries.com.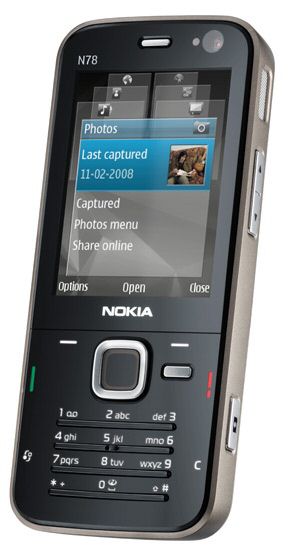 Vice President of Go-to-Market for Nokia, William Plummer, says: "Offering the robust feature set expected from an Nseries device, the integration of these features with Nokia's new suite of Ovi services is what makes the Nokia N78 a perfect companion for a connected and mobile lifestyle.
Whether using GPS to find my way across town, adding geo-tag information to the images I capture and upload to Share on Ovi, or using the FM transmitter to listen to my music collection through my car stereo, the Nokia N78 keeps me connected and entertained wherever I go."
So there you are you American Nokia fans, nip out now and grab yourself the feature packed Nokia N78 you've all been waiting for.
Source — Nokia