Sony Ericsson dump their P5 Paris and G702 Beibei mobile handsets
Sony Ericsson dump their P5 Paris and G702 Beibei mobile handsets
Sony Ericsson mobile fans who were hoping to grab hold of a couple of rumoured mobiles, the P5 and G702 are unfortunately now out of luck as Sony Ericsson has cancelled both handsets. Most would have seen these two handsets rumoured on the net waves as some stage, however because of an as yet unannounced reason, maybe a marketing or engineering whim, Sony Ericsson has decided either the G720 or (Beibei), and the P5 or (Paris) will not see the light of day.
There were a few critics of the Sony Ericsson P5 who claimed inadequate specs wouldn't allow the P5 to stand up against competing smartphones, their words were "Outdated before release" And now we will never know if the P5 would have stood a chance or not, because it's no longer in existence.
As for the Sony Ericsson G702 Beibei, well just why that's been given the boot is unknown as well, yes there was also a bit of criticism on its appearance, but the G702 Beibei was a competent smartphone incorporating a touch-screen display too. The G702 also incorporated built-in GPS and WiFi, so it is a little surprising just why Sony Ericsson dumped this one.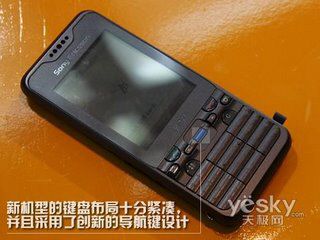 Apparently though the web whispers, the net wave rumour is that these handsets might just see the daylight over in the Asian market; although it will still remain somewhat of a mystery as to why worldwide availability has be shoved firmly out of the picture.
Source — gsmarena