Fastest selling EV-DO device for Sprint is the Samsung Instinct
Sprint has put a great deal of hard work into marketing the Samsung Instinct mobile phone, and it would appear that the hard line marketing blitz is about to pay off, because Sprint has announced that the Samsung Instinct is now the best selling EV-DO mobile device ever in the first week of availability.
President of Sprint's Wireless Division, John Garcia, said: "We had high expectations going into the launch so our initial order to Samsung was the largest for any Sprint EVDO handset to date. The strong early response tells us that wireless customers recognize Instinct as a highly-innovative and convenient touch-screen device combined with the fast speeds available on the largest national mobile broadband network. In the first few days of availability, many Instinct devices were purchased by existing customers upgrading their wireless device – we thank our customers for their endorsement of this device, our Simply Everything pricing plan and our company."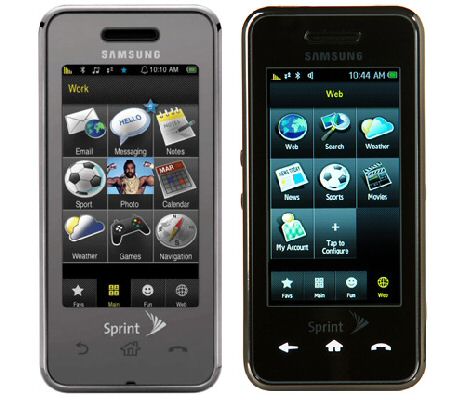 Apparently, the record sales of the Samsung Instinct have led to a temporary shortage of the mobile phone in some places across the United States. Samsung and Sprint are working round the clock to increase availability in all channels, while Samsung has increased efforts to deliver the Instinct on a daily basis.
Chief Marketing Officer for Samsung Mobile, Bill Ogle, says: "The overwhelming success of the Samsung Instinct reinforces our expectations; people want choices when looking to buy a powerful touch screen phone and the Samsung Instinct is a top contender. Samsung is working around the clock to meet the consumer demand for this fast and easy-to-use device."
Full Release