Opera Mobile 9.5 out soon almost no longer a phantom
All you people who have been waiting patiently for the release of Opera Mobile 9.5 to come out can begin jumping up and down with joy, because the long awaited Opera Mobile 9.5 is very nearly ready! Yes, at last the people over at Opera have announced that an initial beta test is earmarked for the 15th of July at www.opera.com, when all you Opera greedy people will be able to get your grubby paws on it.
Furthermore, Opera must have been feeling a tad guilty about keeping everyone waiting so long , as they addressed the reason: Some versions of Opera Mobile 9.5 are already shipping on great phones like the HTC Touch Diamond, and some of you have asked why we wouldn't be able to release it publically yet. As you probably know, releasing a version that works on a large variety of phones is more complex than making it work on one specific phone. You should also expect a few differences between the versions that are pre-installed on phones and the public version of Opera Mobile 9.5.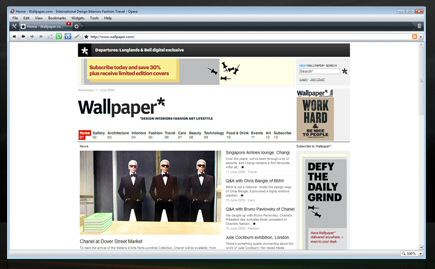 "Opera Mobile is the fastest, most secure browser available for S60 and Windows mobile handsets."
So there it is in black and white from Opera themselves, and it's not that long till the 15th July is it, I can almost hear Opera fans cheering!
Source — wmexperts