Sirius Satellite Radio on your Apple iPhone via uSirius app
So, not getting enough music entertainment from your iTunes library? Maybe you want something extra as well? How about some seriously pumping satellite tunes for your Apple iPhone? If so Apple iPhone users can now enjoy the yummy goodness of live streaming satellite radio via Sirius by using an application aptly called uSirius.
The uSirius application works in much the same way as iRadio whereby you are connected to the Sirius satellites, and well as the Apple iPhone doesn't actually support that functionality, instead the music is pumped through your Apple iPhone via WiFi or EDGE.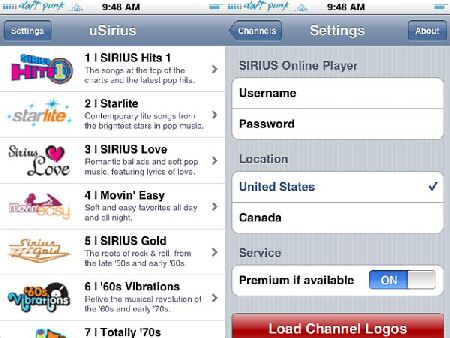 And when you get hold of the Apple iPhone 3G next month you can also get uSirius radio via HSDPA as well. The only real problem is that actually getting on the Sirius Satellite Radio is going to hit your pocket because it costs. However, there is apparently a free three day trial before you are required to register, so at least you are allowed a test drive, and if you happen to like it you can purchase it.
No having to wait around for the new Apple iPhone 3G with this application either, so music to your ears there then… if you'll pardon the pun. So if you are a fan of Sirius Satellite Radio and have yourself an Apple iPhone go grab it from installer.apps.
Source — mobilemag