Motorola quietly slips out ZN200 slider mobile in Brazil
Slipping out of hiding for the first time is the second mobile phone in Motorola's new ZINE range, the Motorola ZN200 slider mobile phone. We say slipping out of hiding because Motorola hasn't afforded this new mobile handset much fanfare at its arrival.
And well there is a reason at the lack of Motorola fanfare, the Motorola ZN200 is far from a spellbinding highly attractive design that has been created to draw the mobile consumer in, in fact it's rather unremarkable for a mobile phone.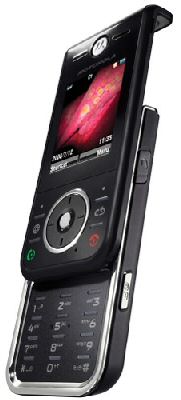 The only two standout specs are its somewhat low 2 megapixel camera and without any Kodak branding, and the onboard 30MB storage. That is about all the Motorola ZN200 has going for it, oh Motorola do throw in a 1GB memory card if you purchase the ZN200 for 499 reais which is roughly $311.00.
The Motorola ZN200 should be available in pink or black and launching in Brazil alongside the Motorola Z10. That is it, the announcement of the Motorola ZN200 mobile phone is so low-key it is almost nonexistent from Motorola. It is almost as if they are ashamed to be associated with their own designs, one would have thought with all the problems Motorola are facing in the mobile arena they would start pulling their socks up and begin getting back in the game as a major mobile fighter.