Samsung puts customers on hold to fulfil Apple iPhone orders
Well, well, apparently, if DigiTimes sources are right about this, Samsung, the world's major supplier of flash memory, has just sort of put the boot in to their non-Apple cliental telling them tough luck basically, as they have received a large batch of orders from Apple.
This "large batch of orders" is said to be in the area of 50 million "8GB equivalent" NAND chips and mainly for use in Apple's iPhone 3G. This new order follows a June procurement of 25 million NAND chips of the same type.
Samsung's response, it has been reported, has told their other less substantial order customers that they would "sharply cut supply" of the NAND chips while the Apple iPhone 3G order is being filled. The problem is compounded further by Samsung lowering its output during April and May in an attempt to reduce over supply.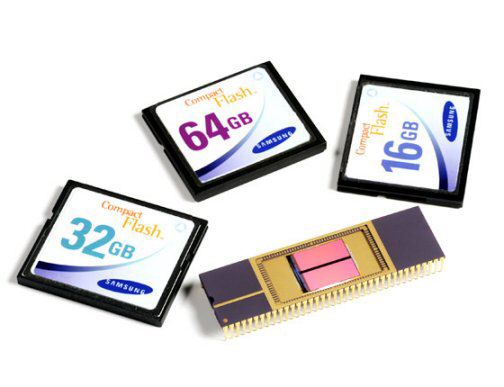 So, if these order figures are true, they seem a little high to me but we'll go with it, the world is about to see a huge amount of Apple iPhone 3G's hitting the streets. However, on the other hand; If said demand for the Apple iPhone 3G simply does appear, what then? Does Samsung then go cap in hand to their lesser suppliers and say sorry we ditched you in our greed, please take us back?
To be honest, and in all fairness, Samsung should have still fulfilled their supply obligations to their customers, and just told Apple they can have what is ready when it's ready. I mean it's not like 75 million Apple iPhone 3G handsets are going to shift in one day is it?
Source — digitimes