Possible BlackBerry Curve 8350 for Nextel by years end?
Net whispers are floating around that Research In Motion just may have another BlackBerry mobile phone planned for Nextel's iDEN network. The Nextel iDEN network is somewhat aging but still packs a punch in the business world where Research In Motion mostly makes its livelihood with the BlackBerrys.
The last rumour sailing about was that Research In Motion would be pushing out a WiFi compatible Nextel BlackBerry by the end of 08, and it's looking more and more like that rumour is still on the tracks, although it is possible it may just get bumped over into early 09, but when Research In Motion does launch the new mobile phone it will be in the form of a Blackberry curve, model number 8350, and will run OS 4.6.1.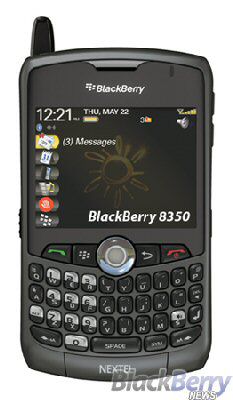 Now all this is fine, the BlackBerry Curve is a superb mobile device for 07 and early 08 standards, however, if the BlackBerry Curve 8350 does launch early 09 it will be facing some fairly tough opposition even from the BlackBerry stable with the BlackBerry Bold, and then there are the other manufacturers to take into consideration, they probably will be shifting out some new innovation mobile that will dwarf the Curve.
Having said that, and knowing there are loads of ardent Blackberry push-to-talk faithful's out there in big wild mobile phone land that will simply be overjoyed to even have a new Blackberry mobile phone mentioned in Research In Motion's pipeline. So there's something for all them BlackBerry aficionados' to look forward to, perhaps a new Blackberry in time for the Christmas stocking, or New Year's gift, three cheers for RIM.
Source — BGR