Samsung wants you to know about the Tocco
Samsung are busy mailshotting people to inform them all about the Samsung Tocco F480 mobile phone which is a full touch-screen mobile handset with TOUCHWIZ UI. The Samsung Tocco is a cool looking mobile phone with the ability to have its touch-screen customised. If you venture over to the Tocco's website you will note the immediate question – "imagine customizing my touchscreen."
The Samsung Tocco is full touch-screen with a large 2.8 inch QVGA LCD with Haptic technology and Widgets allow a user to customize their interface with applications that move with drag-and-drop ease. The Samsung Tocco is slim and card-like in design with a leather case and brushed aluminium exterior, and offers a 5 megapixel camera with auto-focus and a front facing video camera.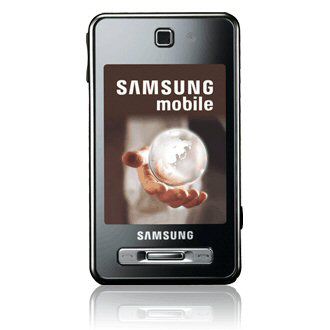 The Samsung Tocco bring the user the internet via HSDPA 7.2Mbps which allows the downloading of files quickly, streaming video, and video conversations, and is set up for Google Search and Gmail. There is an embedded music player and FM radio with RDS, Bluetooth 2.0 A2DP, and USB 2.0.
But basically the thing with the Samsung Tocco is that the user can customise the touch-screen, so I would suggest you nip over to the Samsung Mobile website and have a go as it is really quite an enchanting experience.
As for price if you fancy purchasing the Samsung Tocco, it will cost you £315.00 although at present they are out of stock, or you can visit your local network operator shop.
Source — intomobile