Death Zone mobile phone action game, kill the zombies
We have just been sent a new press release all about a brand new mobile phones action game called Death Zone, all about the attack on a zombie world.
Now if you are bored and love playing games on your mobile phone and of course you are a true action fan, you will be happy to know that Inlogic software has the answer just for you.
Inlogic software are the people behind the release of this new game called Death Zone, you will need to fight, shoot, kill and much more to survive this game. Fight the zombies and become a hero is what it is all about.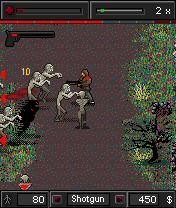 Where does the name Death Zone come from? Well Death Zone is a title of a reality show where the main object is to kill as many zombies as possible, you as the mobile phone game player will be exposed to a big pressure from enemy's side, so if he wants to win he will have to shoot it out on his way towards the victory. For this purposue there will be a number of weapons at his disposal that he can use.
Appently according to the press release, this game has the most potential to become the best and most favourite in fun in many mobile phones.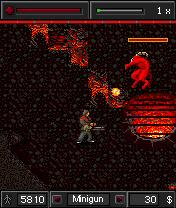 Do you feel like killing? Then join a new reality show Death Zone! At the beginning we will provide for you some fire power and later it will be up to you what arsenal you will use. Of course, you can even expand it but it won't be for free! There is a plenty of zombies for everybody but be careful with the unique bosses of 4 settings. You will have to shoot them down. In each setting there are 10 waves and enemies will make them "more pleasant". Become an action star in the most fierce TV show of all times and don't froget to achieve the highest score possible.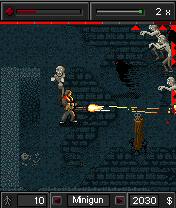 About Inlogic software s.r.o.
Slovak developing company Inlogic software s.r.o. (www.inlogic.sk, www.inlogic.eu) is an independent and dynamically growing company which develops games and applications for mobile phones based mostly on J2ME but also on Symbian and Windows Mobile. The company was established in 2002 with the permanent target to create excellent mobile phone games. While creating its titles, the company focuses on quality gameplay supported by excellent technical processing. Beside games for free market, the company also creates custom-made games, makes outsourcing work for big international companies (e.g. T-Mobile, Ericsson, O2, Eurotel and others) and runs affiliate program for selling mobile content PLAYAMO — www.playamo.com.