Double memory capacity for Sony Ericsson mobiles with Sony M2 card
In need of a memory stick? If so, Sony has now launched their first 8GB Memory Stick Micro M2 card, which actually doubles the current 4GB maximum capacity by 100 percent.
According to Sony, putting the new M2 card inside a Sony Ericsson mobile phone will bring customers a choice of over five thousand fine quality five megapixel photos, 88 hours of high quality MPEG4 video, and in excess of 2000 MP3 songs.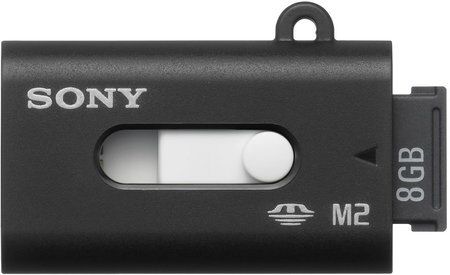 Furthermore, customers who purchase a 2 GB, a 4GB or an 8GB M2 card will be entitled to a free WAP download of Gameloft's Brain Challenge 2 in full version, over the summer months on a special promotion.
And there's even more… Apparently, Sony has introduced the new "ultra compact" M2 USB adaptor introduced with the 2Gb, 4GB, and 8GB Memory Stick Micro card which claims to bring the user's PC transfer abilities in a "tiny, easy-to-use" format.
Source — pocket-lint