Snap2Face another Windows Mobile Facebook client
More community applications for Windows mobile smartphones, this time it's the turn of Snap2Face, another Facebook client, which similar to the other apps of its sort will allow the user to keep in contact with their friends activities while they are on the move.
So what features does Snap2Face offer the user, the usual really, browse profiles, receive notifications on events, view friends statuses, wall posts, messages, pokes, along with view your own gear.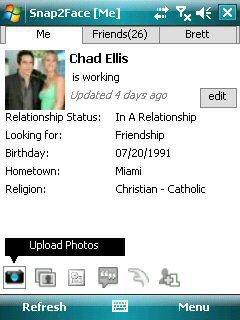 All the usual stuff you can imagine as with every other community app when you view your own gear, pokes, friends' requests, inbox all in full text. Then there's send messages, poke friends, upload and access photo albums, import friends profile photos, post on walls…ect…ect…ect.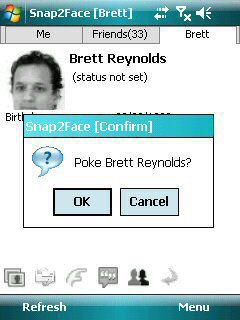 Snap2Face is all packaged in a sleek, graphic enhanced user interface, but you know what? Once you've seen one, you've really seen them all. Most work and run exactly the same and bring the same to the user.
So if you want to give Snap2Face a go it's available as a free download from magnifoca.com
Source — the::unwired