So which is the best iPhone optimized Wikipedia?: Video
Have you ever asked or wondered which Wikipedia is the best for the Apple iPhone? This snippet of news may interest the avid iPhoners and iPod Touchers out there…
Powerset is the best iPhone optimized Wikipedia, and that's final. Why?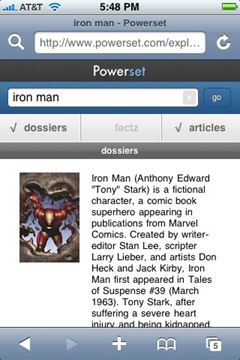 Well, unlike other Wikipedia services that have been optimised for the Apple iPhone, with Powerset not only can you search Wikipedia articles, and read them optimized for the iPhone and iPod Touch's screen, you can also find the exact section that be relevant to the search query.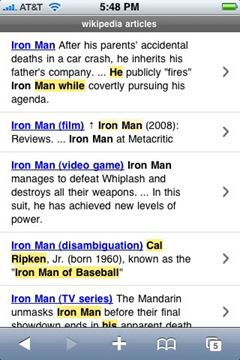 Obviously the iPhone does have a large screen but Wikipedia editorials can be somewhat heavy while browsing them can also become a bit of a pain, which is just why this is a superb feature with Powerset.
If you iPhoners and iPod Touchers out there want Powerset simply point your devices Safari at powerset.com and check it out for yourself…or take a look at the demo video below to get an idea of Powerset.
Source — justanotheriphoneblog