Asus Lamborghini ZX1 mobile phone canned? Possibly.
The latest rumour to ride the net waves is apparently about the Asus Lamborghini ZX1. The Asus ZX1 Lamborghini branded Windows Mobile 6.1 smartphone was gussed up and shown to the lux-handed demographic to spawn over for the last few months and they've been eagerly awaiting the launch from Asus supposedly this summer. However, word has it that this may no longer happen.
The net waves are gushing that Asus has put the proverbial breaks on the Lamborghini ZX1's summer launch. Apparently, Asus wish to ensure their more important product launches remain on schedule for the Q4 08 launch window.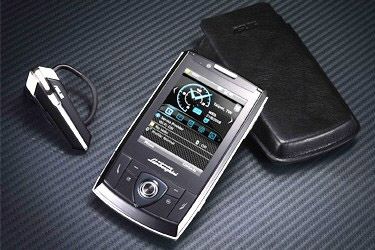 Which probably means Asus will shelve the Lamborghini ZX1 smartphone until 2009, but not necessarily out of the picture all together.
Asus' Lamborghini ZX1 has a stylish and slick UI under the Windows Mobile powered bonnet, and really is worthy to be on the starting grid. Maybe one day we will eventually see the Asus Lamborghini ZX1 hit the chequered flag.
Source — modaco