Secure WLAN and email protocol support with JoikuSpot Premium Edition
The people behind the free application that allows users of Symbian S60 powered smartphones to turn their 3G connection into a hotspot, Joikusoft, has unveiled the brand new JoikuSpot Premium Edition, this edition brings corporate intraweb and email protocol support to your mobile allowing "business level use of the solution."
The JoikuSpot Premium Edition instead of targeting customers is made primarily for Corporates, OEMs, and Operators, although apparently individuals can purchase it if they wish. Having said this, the JoikuSpot Premium Edition is fully customisable for licensee branding and feature configuration.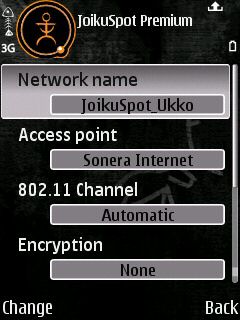 In theory there is nothing against the idea of mobile operators allowing their customers to turn their 3G connection into a hotspot, but maybe customers would prefer the individual license to use the 3G connection.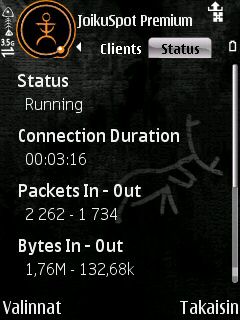 Basically all one needs it an unlimited data plan and just let them find ways of using it; yes this would mean carriers changing into dump pipes but at some stage that is obviously going to happen anyway whether the carriers like it or not.
If you want the JoikuSpot Premium Edition, it's available at JoikuShop for 15 EUR.
Source — intomobile